June 10, 2011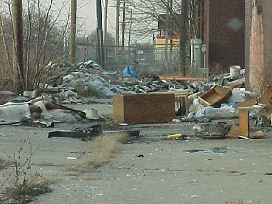 spot the psychiatrist

Imagine it's 1981, and Leonid Breshnev is awoken by an aide. "Comrade! I have wonderful news! America--- it has surrendered!" Breshnev slaps him in the teeth. What do you mean, 'surrendered?' "Surrendered!
Comrade
Reagan is on the phone, he says the country is yours, all of it, and wants to know what he should do next to create a perfect communist world!"
This is a scenario that's been run in the minds of Americans and Russians, what if? What if, indeed. Play it out to its conclusion, and despair:
"The hell if I know what to do next... we exist only if we have an enemy... none of this stuff actually
works
..."
Marcia Angell, MD, a former editor of the
NEJM
has a new article,
The Epidemic of Mental Illness: Why?
This is hardly a spoiler: the answer is Big Pharma.
She pretends to review three books critical of psychiatry (e.g. Carlat's
Unhinged
) but it's not obvious she really understands their nuanced criticisms, or cares to; she just needs them to pretend she has primary sources.
[Big Pharma has] come to determine what constitutes a mental illness and how the disorders should be diagnosed and treated. This is a subject to which I'll return.

When you see the phrase "a subject to which I'll return" it means that that's their whole thesis. In her case, she uses this phrase twice:
Why the [chemical imbalance] theory persists despite the lack of evidence is a subject I'll come to.

She doesn't return to it, she never leaves it. Big Pharma pays off docs, pays for/off research, pays for/to journals, and etc. And it's certainly true that Big Pharma does all these things.
But who is she trying to convince? Being anti-Pharma is hardly edgy business; it's now the established intellectual position of most academics, not to mention everyone. Insurances are refusing to pay for the branded psych drugs, doctors are being forbidden from consulting; and, simultaneously, Big Pharma is abandoning psychiatry. Pfizer has all but closed its CNS division, temporarily pretending to still care about something called Pristiq that no one takes. By next year, all of your love-to-hate drugs-- Zyprexa, Geodon, Seroquel-- will be generic. There are no new blockbusters coming, no innovative treatments, no Big Pharma research money. By 2013, you'll have gotten what you were not careful to wish for.
So while the era of "unproven" pharmacotherapy is ending, Angell et al think it's because of their vigilance and diligence. Hey, she says, as she bicycles home with a baguette and a bottle of red wine, look what a Pharma-free re-appraisal of the science has done!
It hasn't done anything. If money is what pushed psychiatry down the road of unproven pharmacology, then what pushed psychiatry away from those drugs is also money. That's all. With Pharma gone, the only game in town for psychiatric research and academic tenure is the government, so you better have a generic medicine in your clinical trial or say something nice about CBT, capisch? Or TMS, and don't make me come down there. Psychiatrists aren't moving away from Eli Lilly because they got ethical; they moved away because they got a new treasure map.
You think the government money is free of agenda? The new decade of psychiatry is all about prevention, but how can you prevent disorders that you said were genetic? Or, how do you prevent a disorder in a kid whose parents are drunk, neglectful, or just plain mean? Damned if I know. But there's a lot of money in pretending to try.
II.
I know that Dr. Angell is not particularly knowledgeable about patent law, but about psychiatry she is devastatingly and utterly deluded. I realize that's hardly a capital offense except that she is relied upon to drive policy, and if you're the go to person for
The New York Review Of Books
, you have to at least appear to care about what's going on in it.
Here's a typical paragraph from Dr. Angell revealing the mercilessness of her ignorance:
For example, the SSRIs may cause episodes of mania, because of the excess of serotonin. Antipsychotics cause side effects that resemble Parkinson's disease, because of the depletion of dopamine (which is also depleted in Parkinson's disease). As side effects emerge, they are often treated by other drugs, and many patients end up on a cocktail of psychoactive drugs prescribed for a cocktail of diagnoses. The episodes of mania caused by antidepressants may lead to a new diagnosis of "bipolar disorder" and treatment with a "mood stabilizer," such as Depokote (an anticonvulsant) plus one of the newer antipsychotic drugs. And so on.

There's no "and so on," the example is wrong all over the place. First, while most psychiatrists believe antidepressants cause mania,
it isn't actually true
. Second, even if they did cause mania--
not jumpiness or anxiety
-- it would have nothing to do with the serotonin. Third, the word "antidepressant" is hopelessly
nonspecific
; the only thing that Wellbutrin and Prozac have in common is nothing. Fourth, "antipsychotics" don't deplete dopamine at all, they are dopamine receptor blockers, which may seem like a trivial difference except that it's not. And so on, as Angell would say. I could go on, but it's like criticizing the nutritional label of a Happy Meal.
Her writing is the worst kind of propaganda. It takes conventional wisdoms of psychiatry that she read on an old Usenet group, inflates them to truisms, and then drowns you in them to provoke a panic attack. Here is the next sentence:
Some patients take as many as six psychoactive drugs daily.

What does that have to do with anything? How many people take 6 psychiatric medications? I don't know any. Seriously. She is also implying that the mere fact that someone is taking six medications is itself evidence of Satanism. Could it be possible someone needs six meds? Or twenty six? Of course there are side effects, but there's a risk/reward calculation that had to be made.
One well- respected researcher, Nancy Andreasen, and her colleagues published evidence that the use of antipsychotic drugs is associated with shrinkage of the brain and that the effect is directly related to the dose and duration of treatment. As Andreasen explained to The New York Times, "The prefrontal cortex doesn't get the input it needs and is being shut down by drugs..."

This is how Dr. Angell decides the fate of the world. She finds a study by a "well respected researcher"-- because, you know, as long as they're respected there's no possible bias there-- reads the title, drops it in the trash and turns to
The New York Times
for an explanation of its significance. If you have any trouble getting the insanity of doing this, replace the words "
New York Times
" with "
Fox News
" and tell me if you get it now. Angell doesn't. She can't. Her world is neither clinical research nor battlefield patient care, her world is
The New York Review Of Books
.
"...That reduces the psychotic symptoms. It also causes the prefrontal cortex to slowly atrophy."*

Admittedly, it's easy to misinterpret a scientific study. But the NYT is written in crayon, it is impossible to misinterpret it. Andreasen is clearly making the point that though the medications help the symptoms, they have long term consequences. This is very different than the simple point that Angell is making: these meds are bad for you.
You'll also observe that she shifts stealthily between "antidepressant" and "antipsychotic" and "psychoactive drugs." Maybe Trina down at Victoria's Secret can be forgiven for seeing them all just as "football players" or "paychecks" but if you want to change the rules of the NFL you really understand the players.
III.
But the reason Angell is wrong is right up there in paragraph 1.
It seems that Americans are in the midst of a raging epidemic of mental illness, at least as judged by the increase in the numbers treated for it. The tally of those who are so disabled by mental disorders that they qualify for Supplemental Security Income (

SSI

) or Social Security Disability Insurance (

SSDI

) increased nearly two and a half times between 1987 and 2007--from one in 184 Americans to one in seventy-six. For children, the rise is even more startling--a thirty-five-fold increase in the same two decades. Mental illness is now the leading cause of disability in children, well ahead of physical disabilities like cerebral palsy or Down syndrome, for which the federal programs were created.

Angell wants this all to be evidence that psychiatry is out of control. Overdiagnosed and overmedicated. She's absolutely right that it is, but she doesn't
want
to accept the real reason. She wants the reason to be Big Pharma, because she thinks in terms of enemies.
First, the 15 minute med check had a much bigger impact on the pharmacologization of psychiatry than the meds themselves. Psychiatry has always had medications, they just had an hour to decide which one to use. You tell me I have 15 minutes minus 5 minutes for the chart and the bathroom to deal with a man who likes heroin and hates me, well, suddenly I
have
to
believe
that Zyprexa is awesome. Forget science, it's the 96th Thesis:
Again: We assert that we are alone in our offices with no support, time, or margin for error; and we believe that antipsychotics can save both patient and physician, or else all of us are lost.
SSI hasn't tripled because more people are disabled; SSI tripled because more people have no other source of income. That's not my fault, but it has most decidedly become my problem. I don't mean they're faking, I mean it is in the government's interest to promote the "awareness" of "mental health" so that people have a place to go to get services while being removed from the rosters of ordinary people. "Wow, the unemployment rate is falling!" You don't say.
It's a carny act, and Angell is part of it. Is Big Pharma responsible for the explosion in child psychiatry? Really? So it isn't anyone else's fault, I guess. Those diagnoses are sufficiently vague that when the kid starts fighting in school or getting in trouble with the law, the solution is assumed to be psychiatric. The government wants us to believe Ritalin can fix this, and Ritalin, BTW and FYI, is generic. If you abolish psychiatry you won't reduce the SSI at all, the masses will move to whatever the government next creates as a conduit for social services; a conduit that is sufficiently separated from itself so as to offer plausible deniability. "What the hell do we know about Detroit?" one G-man says to another. "It's a medical problem."
If, however, you abolish SSI then you will reduce psychiatry to the size of neonatal endocrinology. If you uncouple social services from "medical disability"-- not abolish them, just find some other, better, more logical way to distribute them-- you'll change America forever.
Stop promoting a culture of disability
.
Psychiatry serves at the pleasure of the government. If Dr. Angell and the good folks at the "Department of Social Medicine" [sic] want to help people, they should work on
that
. But they won't. Because, quite simply, there's no money in it.
--
The Terrible, Awful Truth About SSI
What to do with
all those inmates
Special: what prompted me to start a blog?
The first post
.
If we stop promoting a cult... (Below threshold)
I thought this post was so ... (Below threshold)
My favorite Angell quote fr... (Below threshold)
The New York Review of Book... (Below threshold)
I took a half milligram o... (Below threshold)
"SSI hasn't tripled because... (Below threshold)
"First, while most psychiat... (Below threshold)
About the generic ritalin; ... (Below threshold)
@Iatrogenia: I have a diab... (Below threshold)
I would imagine that the 44... (Below threshold)
"Or, how do you prevent a d... (Below threshold)
Antidepressants do observab... (Below threshold)
Your first post was about h... (Below threshold)
I agree with Dr. Allen. Whe... (Below threshold)
Fuck you all and the time w... (Below threshold)
As another datapoint, I hav... (Below threshold)
I suffer a bi polar condi... (Below threshold)
True Story. Several weeks a... (Below threshold)
Alone's response:No, it ... (Below threshold)
<a href="http://thirdtierre... (Below threshold)
You are nuts, Dr. Last Psyc... (Below threshold)
I hope I've clarified th... (Below threshold)
Tom, you and all the other ... (Below threshold)
SteveBMD and TLP: one thin... (Below threshold)
Oops, forgot to include epi... (Below threshold)
I hope they're being treate... (Below threshold)
"Sorry it's an abstract, bu... (Below threshold)
Bobby: I have a PhD in pha... (Below threshold)
After working in com... (Below threshold)
SteveBMD: If I understand ... (Below threshold)
As much as I respect Whitak... (Below threshold)
SteveBMD: You agree that t... (Below threshold)
"If, in fact, the medica... (Below threshold)
SteveBMD-- Are you saying, ... (Below threshold)
"Because prescribing med... (Below threshold)
Hey Booby: My ga... (Below threshold)
Easy.Just say some... (Below threshold)
"I know NO psychiatrist who... (Below threshold)
Just in case it wasnt' clea... (Below threshold)
The original article appear... (Below threshold)
Hey Tom, don't want to admi... (Below threshold)
Ah, the good old days -- wh... (Below threshold)
Bobby,Good points,... (Below threshold)
Good points from you and TL... (Below threshold)
Dr. Nancy C. Andreasen conc... (Below threshold)
Hey Bobby: I'll ... (Below threshold)
Your choice, Tom. Let's ho... (Below threshold)
Awesome, Alone!Sta... (Below threshold)
I went on SSI in 198... (Below threshold)
Dear Bobby,... (Below threshold)
And yes, I do think ... (Below threshold)
To quote <a href="ht... (Below threshold)
I fully believe rates of di... (Below threshold)
And not only psyc... (Below threshold)
Bobby:The "weight ga... (Below threshold)
Really liked this one.<br /... (Below threshold)
"[A] strange kind... (Below threshold)
Dear Alone,You see... (Below threshold)
Clinician, you make very go... (Below threshold)
Anonymous and Jack... (Below threshold)
Ranting anon:Rathe... (Below threshold)
So you've experienced bias ... (Below threshold)
I think we could improve ra... (Below threshold)
Mentally impaired people ha... (Below threshold)
"Hey, she says, as she bicy... (Below threshold)
I just want to point out it... (Below threshold)
Ooo! Ooo! Okay, I'll take T... (Below threshold)
Oops, you didn't use the wo... (Below threshold)
Under what law is it illega... (Below threshold)
YOu're being a dumbass.... (Below threshold)
I said they were acting lik... (Below threshold)
This "I cant work because I... (Below threshold)
HERE I'LL HELP U<a... (Below threshold)
"You can NOT fire someone f... (Below threshold)
Oops, I forgot to put my na... (Below threshold)
Well, no, if you are not a ... (Below threshold)
Those are the guys I was ta... (Below threshold)
But, very few SMI people me... (Below threshold)
How do we know how many SMI... (Below threshold)
Where did you get the idea ... (Below threshold)
I think you're being hypocr... (Below threshold)
Apologies for posting the l... (Below threshold)
The kernel of what Dr. Ange... (Below threshold)
Who are you talking to, me?... (Below threshold)
Whoever is the author of th... (Below threshold)
I have to agree with Vladim... (Below threshold)
The norm is to review books... (Below threshold)
"Which I why I was saying p... (Below threshold)
"Which I why I was saying p... (Below threshold)
Sure, because all mentally ... (Below threshold)
More please, this informati... (Below threshold)
do you know what antipsycho... (Below threshold)
A knowledge, a growth, a go... (Below threshold)
I've just read this editori... (Below threshold)
First of all I like this po... (Below threshold)
Great article, thanks. ... (Below threshold)
It's not JUST the doctors, ... (Below threshold)
Excellent, the more I read ... (Below threshold)