October 11, 2012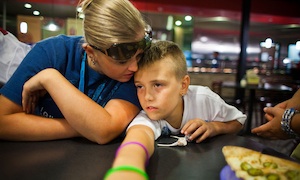 white trash, but white

Three stories which lead to the wrong conclusion if interpreted separately, so don't, put on your thinking caps, ready, set go.
I.


David Healy: Is Psychiatry Committing Professional Suicide?
David Healy is a psychiatrist famous for his harsh criticism of Big Pharma which may or may not have got him fired at the University of Toronto, allegedly.
"It's a miracle that I was asked along to give a talk [here], and I'm extremely grateful," Healy said.

His disquisition was perhaps less humble.
He gave a talk which had two main points: first, that psychiatry's entanglement with Pharma lead to it being fooled by manipulated or hidden data, which lead it to think meds were more effective or safer than they were. The example he gave was antipsychotic induced diabetes, and it seems crazy that there was ever a time when psychiatrists believed diabetes wasn't a risk, and that time was 1997.
But that point isn't a new one, it's what he's famous for. What is notable about Healy's talk wasn't what he said but where he said it: at the APA. This is a man who was professionally destroyed because of his anti-Pharma stance back when all the university money was from Pharma, but now that it's all NIH money he's invited to the APA. Huh. That's interesting, but still not enough to explain his presence-- especially since the issue of hidden data is so well known that it has even been fixed legally (all data must be made public.) So what does the APA want with him now?

Healy noted further that when data surfaced showing a link between antidepressant use and risk of suicide in children, the APA issued a statement proclaiming that "we believe that antidepressants save lives."

"What I believe they should have said is that the APA believes that psychiatrists can save lives because it takes expertise to manage the risks of risky pills," he said; if psychiatrists' only role were to dole out drugs, then less trained physician's assistants could easily replace them, he noted.
What's the word for being prescient after it already happened?

II.
Antipsychotic Drugmakers Targeting Medicaid Psychiatrists
...Medicaid psychiatrists, however, received a disproportionate, share of industry largesse, receiving two-thirds (66%) of gifts and payments. In 2008 (the most recent data available), antipsychotic use by Medicaid recipients was especially high in the nation's capitol, with approximately 1 in 10 recipients receiving a prescription -- a rate five times higher than the total national population.



A large proportion of Medicaid recipients are children under the age of 18. Antipsychotics can cause sedation, weight gain, diabetes, and other adverse effects. Previous studies have shown a high rate of inappropriate off-label use (for conditions the FDA has not approved). Some adverse events may be more likely to occur in children and young adults.
There are three points you will not have observed:
1. The second paragraph's juxtaposition to the first isn't to inform the reader of why the money is bad, but to give material weight to the presumption that it is bad. Note that sentence 1 has absolutely no connection to sentence 2 or any other sentence. You're not supposed to read that paragraph, you're supposed to feel it is there.

2. What the article does not dare to ask is if the antipsychotic prescription rate is inappropriately high, then should those patients have received a different medicine, or no medicine? You have to pick one, because those are the only two choices.

Leading to the main point:

3. Regardless of whether antipsychotics are being overused, they're not always used, there's antidepressants and antiepileptics and benzos and etc; which means that if 1 in 10 Medicaid recipients are getting antipsychotics, then more than 1 in 10 Medicaid recipients have been diagnosed with a psychiatric disorder-- and I'll fill in the gap: temporally coincident to their receiving Medicaid. Anybody want to tell me how that is physically possible? "Linkage disequilibrium." I see, so the answer is science. That's reassuring, I guess.
III.
A digression but it'll make sense later: I have an example that you're probably going to find supremely racist so you may as well get a drink, I have an 8 year old patient, black, who has the usual constellation of ADHD symptoms that are easily explained by everything else except ADHD, and he's on Concerta and blah blah blah, and the mother of this kid-- let's use the appropriate code words and call her "economically disadvantaged" and "on crack", so this mom who is herself fully loaded with SSI and pointless medications but also Klonopin manages to do what not only is physically impossible but out of the realm of even knowing is possible: somehow this woman goes off all her meds, and then considers, decides, applies and gets her son transferred to a suburban, rich white kid, private school. That's what's up.
Now the first thought you and I will be having is, will this kid make it in that school? because if he can, it would be awesome. But that question really is asking, can a good school override the effects of ADHD? Can it override an "urban" mother?

What happened is significant, results may vary, but what changed wasn't the kid but the mother. You know how they say you can take the person out of the ghetto but etc etc? Turns out that's completely wrong. She didn't go to the school, her education didn't improve, she still lived in the exact same house but everything about the way she handled herself, carried herself, drugged herself, even thought-- all that changed, because she wanted to operate in a world that was functioning at a higher level. Yeah, I said higher. The point here is that the psychiatric model does not allow this to be a possibility-- "relapse is the rule" and "bipolar is a chronic illness" and so sees her exclusively as a fluke; yet it is the model itself that prevented her from making those changes. In an attempt to manage the mass of poverty that has been relabeled "psychiatric", it must necessarily sacrifice the 10-90% of people who may be able to force themselves up. Another way of putting this: if, instead of medications and psychotherapy I instead spent the time tutoring all these kids in math, what would be the outcome on the entire community? For the purpose of this question assume I am good at math.

IV.
Which brings us to the N=1 popular media execution of all this: there's a doctor, a Medicaid doctor, who is handing out Adderall to poor kids for the specific purpose of-- sit down for this-- getting them better grades.
From the New York Times:

Although A.D.H.D is the diagnosis Dr. Anderson makes, he calls the disorder "made up" and "an excuse" to prescribe the pills to treat what he considers the children's true ill -- poor academic performance in inadequate schools.

"I don't have a whole lot of choice," [said Dr. Anderson]. "We've decided as a society that it's too expensive to modify the kid's environment. So we have to modify the kid."

Dr. Anderson is one of the more outspoken proponents of an idea that is gaining interest among some physicians. They are prescribing stimulants to struggling students in schools starved of extra money -- not to treat A.D.H.D., necessarily, but to boost their academic performance.

I should take a second to point out the hopefully now obvious: the only reason this is about poor kids and in the New York Times is so NYT readers don't feel so guilty about forcing Adderall on their own kids. "He has problems with concentration!" Easy, Katniss, I'm not disagreeing. Though not the point today, it is worth repeating: stop reading the Times.

Note the dichotomy being set up. Adderall is good for you, antipsychotics aren't. That's why we hear about overprescription of Abilify but an Adderall shortage. A shortage! Are you telling me Big Pharma has pulled off a massive conspiracy to effect a shortage of a drug which exists in nine other generic forms and I can make in my basement had I a basement? But that's the story that has to be told. "Are you saying there's no shortage?" How can there be a shortage of a drug that you think is overprescribed for a diagnosis that you say doesn't exist? Madness!

Why is "inappropriately" giving Adderall to kids to get them better grades morally superior to "inappropriately" prescribing Abilify to a guy so he doesn't punch his girlfriend during the monotonous downtime of SSI? What's the difference? "Well, they're both wrong." Then what should be done instead?
It feels wrong, somehow, and that feeling of wrongness-but-I-can't-explain it is what prompts a national dialogue, but what Dr. Anderson really did that causes the consternation isn't prescribing the Adderall but saying out loud that it isn't for ADHD--
breaking the unspoken rules of the system
by telling the press what none of use dare say even to our patients: that we're not medicating a diagnosis, we're using a diagnosis to justify the medication we have to use anyway because we have nothing else to do but give out medications.
It's like a surgeon trained on the latest laparoscopic techniques, only to learn his first and only gig post residency is combat surgery in the back of a moving helicopter with a penlight and teeth. "You know," says his colleague who collects white wines, "a mediolateral approach is preferred." You don't say?

Here's a question none of you can answer: how come the thing with the greatest amount of empirical support is the only one that isn't covered?

The question of whether ADHD or bipolar "exists" is loudly debated because it is utterly meaningless, in battlefield psychiatry no one is treating the diagnosis regardless, we are all treating symptoms; and we're not treating symptoms, we're calling them symptoms because otherwise we don't get paid, you don't get the med, somebody's going to get punched and somebody's going to get sued because somebody didn't "manage the underlying psychiatric process that mediated the assault" which doesn't exist but for some weird reason is widely prevalent in poor blacks and hispanics and whites with calf tattoos.

If you are convinced that SSRIs don't work and antipsychotics are dangerous and meds are all prescribed off label, conduct for yourself a little experiment: tell a Medicaid patient you're not medicating him. I'll be in the chopper, where apparently it is safe.

I've said this before and I will repeat it here, you can blame the overuse of medication on anything you want and you will all be completely wrong, the most important reason a medication was used is that the patient showed up, and they showed up because that's where the state told them to go. In 100% of the cases when a psychiatrist in urban camo tells me he doesn't use antipsychotics or stimulants, I know that all of his prescriptions say "Xanax" and "#120". And I don't fault him, how could I? It works for what it's for, and what it's for is not punching your girlfriend in the face, which is the same reason other guys use Abilify or Zyprexa or whatever. When I graduated from residency I used to look down on the benzo docs because I was an arrogant animal, I had a retiring Puerto Rican psychiatrist tell me that back in PR they used Xanax 2 TID as an antipsychotic "and it worked very well", and I thought, madre dios, this man is a lunatic, how did he get across the border? And now I'm not so sure they didn't have it right all along. Or maybe I need a benzo, I don't know. Jesus Christ, I need a nap.

I'm happy to point out flaws in clinical trials and studies, it's fun and easy but it is ultimately pointless, no one cares, no one listens, I have a blog full of them and it couldn't be less relevant to anyone. Psychiatry isn't committing professional suicide, Dr. Healy, fear not: the government needs its unarmed security services, now more than ever, and it will get them at cut rate prices because no one can argue that following the next step in a flowchart is worth anything more than a pat on the back. On the other hand, I get that they have a lot of antipsychotics in Washington DC, but do you know what they don't have a lot of in Washington DC? Riots. I guess it all worked out, I have no idea how but you can't argue with results, ask the Athenians and Madridians if their system worked better. I once had a patient with no pathology whatsoever try to kill me, the gigantic irony of it being that if he had succeeded, who would they have blamed? Me-- for undermedicating him! And God bless Dr. Anderson, I don't think it'll help but at least he's trying despite the criticism, at least he's willing to admit that though the whole thing is a carny act he's still the one saddled with the responsibility.

But to the government employees in academia, you cannot assume something is inappropriate if you have no idea about what is appropriate. And to the government employees in government, you get what you pay for. No one is saying that there isn't suffering all over the place, but that's different than a psychiatric pathology. If 70% of the patients are not truly ill, then the sick ones are only getting 30% of the attention, do you see? If the majority of Medicaid patients aren't real patients, then why would you expect them to get real treatments?
I'll be in the chopper, ... (Below threshold)
You are becoming very, ... (Below threshold)
"What's the word for being ... (Below threshold)
You're like the David Simon... (Below threshold)
never ceasing to impress. L... (Below threshold)
I find the trend in stimula... (Below threshold)
The endnote made my year. <... (Below threshold)
Dr. LP ... (sigh) ... You n... (Below threshold)
Once again: The last thing ... (Below threshold)
im not from the US too, but... (Below threshold)
So what do we do? What can ... (Below threshold)
"few know or care about?" ... (Below threshold)
He moved the ending section... (Below threshold)
Finally, a post I can share... (Below threshold)
For someone who loves comed... (Below threshold)
You have a remarkable talen... (Below threshold)
Just a simpleton here, aski... (Below threshold)
Barry: I think TLP's obfusc... (Below threshold)
But ADHD IS a learning disa... (Below threshold)
I don't know where Liz is f... (Below threshold)
Troubled people settle for ... (Below threshold)
honestly, I ask: What expe... (Below threshold)
Insightful!James<b... (Below threshold)
Way to go!This is aw... (Below threshold)
"What's the word for being ... (Below threshold)
I am not qualified to talk ... (Below threshold)
"WHAT IS THE RESULT OF SWIT... (Below threshold)
Here's a question none o... (Below threshold)
What's the word for being p... (Below threshold)
Cesar Millan says he trains... (Below threshold)
That stuff's happening in o... (Below threshold)
Oh, the same could be said ... (Below threshold)
As someone who's had tranqu... (Below threshold)
The only reason most of us ... (Below threshold)
You are becoming very, v... (Below threshold)
The piece is really good bu... (Below threshold)
Thanks for reminding me why... (Below threshold)
The Counselling institute o... (Below threshold)
Great post! Not everyone n... (Below threshold)
This is a pretty good read,... (Below threshold)
He's *becoming* very opaque... (Below threshold)
Or perhaps you can't help p... (Below threshold)
Your comment reminds me a b... (Below threshold)
A person court ordered to a... (Below threshold)
I am on my eleventh year ... (Below threshold)
A person court or... (Below threshold)
I was diagnosed with Touret... (Below threshold)
Yes, I know I'm mostly repe... (Below threshold)
I keep hearing people compl... (Below threshold)
If this is for real, you re... (Below threshold)
Personally, I have nothing ... (Below threshold)
Was David Healy the new, mo... (Below threshold)
Onceagain - If you look at ... (Below threshold)
I agree, the "fiscal cliff"... (Below threshold)
@medsvstherapy Thanks for t... (Below threshold)
IndigoRythms - an mri is no... (Below threshold)
Yes, there are peer support... (Below threshold)
In the interest of clarific... (Below threshold)
For Dr. Last and other US p... (Below threshold)
Really love your blog. It i... (Below threshold)
Mental illness is only abou... (Below threshold)
Mike: "TLP's prose style re... (Below threshold)
Since this article was abou... (Below threshold)
I tried to read one or two ... (Below threshold)
Ya, when do you start worki... (Below threshold)
i feel to be proud after re... (Below threshold)
soma! soma! soma! soma!... (Below threshold)
TLP may not be trying to ma... (Below threshold)
Of course ADHD medication w... (Below threshold)
Hi, Altostrata, Than... (Below threshold)
Once more - a quick respons... (Below threshold)
I saw you were personally i... (Below threshold)
Thanks for going out of you... (Below threshold)
I am irked that I cannot gi... (Below threshold)
Emilymkf, if you think you'... (Below threshold)
It's a bit difficult for me... (Below threshold)
Emily, I have no doubt what... (Below threshold)
I was once asked if I ever ... (Below threshold)
And thank you for your kind... (Below threshold)
We are really grateful for ... (Below threshold)
This is a great inspiring a... (Below threshold)
Sir,There's more tru... (Below threshold)
It must be hard to be a psy... (Below threshold)
Maybe it is the case that a... (Below threshold)
I read somewhere that the c... (Below threshold)
If Dr. Last is any indicati... (Below threshold)
There's always a lot to unp... (Below threshold)
Hm.In that case, it'... (Below threshold)
Excuse my last reply, pleas... (Below threshold)
Psychologist Sydney<p... (Below threshold)
The problems in the UK seem... (Below threshold)
I know I'm late to this par... (Below threshold)
This is an excerpt from m... (Below threshold)
<a href="http://www.hospita... (Below threshold)
Excellent Blog! I would lik... (Below threshold)
"How many shrinks does it t... (Below threshold)
The author reminds me of so... (Below threshold)
If your definition of 'hips... (Below threshold)
Dude.... (Below threshold)
It's a very sick industry, ... (Below threshold)
I really like your way of e... (Below threshold)
Thank you very much for pos... (Below threshold)
Excuse my last reply, pleas... (Below threshold)
Anubha Verma, a practicing ... (Below threshold)
When do we get to read your... (Below threshold)
Great Post.Take Care of him... (Below threshold)
My cousin is dealing with t... (Below threshold)
Good new to everyone, i am ... (Below threshold)