April 5, 2013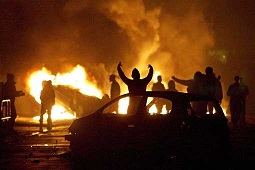 "wait-- didn't you do this post before?

The email:
The Simple Boring Reason Why Disability Insurance Exploded


Ahem... just spot on stuff here...

Sounds like a challenge.
I don't blame him. The idea that psychiatry and government are working together through the welfare system to patch holes in feudal America is hard to swallow, and when no less than The Washington Post explains it so concretely in a few PowerPoint ready graphs... it's seductive, I sympathize.
The Post article
clearly
explains that the explosion in the number of people receiving disability benefits is
not
really the fault of the economy; and, they will grudgingly admit, not the fault of "doctors [and applicants] conspiring to game the system somehow--" the default narrative of anti-corporate, pro-common sense
This American Life
, whose typical maneuver for depicting a complicated social process is to find an N of 1 living somewhere in Appalachia and imply that this nice but toothless baptist woman doesn't know what's good for her. "This week on This American Life, snark by Reductio Ad Absurdum, in four acts."
No, says the Post, the answer is more boring: people are getting older, and older people get more disabled.
Pure common sense, no need for an appeal to "some other omnipotent entity." Freakonomics would be proud . But I can do this drunk, ready, go.
I.
You have to start from first principles: what does the author want to be true? The Washington Post has a two part mission statement: 1. get you a higher SAT score or your money back; 2. make sure nothing is Obama's fault. I'm not saying anything is Obama's fault, I'm saying that in 2008 they switched from "It's Bush's Fault" offense to "It's Not Obama's Fault" defense in hopes of keeping their last ten readers. Note that the Post's site is called "WonkBlog,' please also consider that anything branded with the word "wonk" is misdirection.
The Post is making a bet that you won't know the difference between SSDI and SSI, and you wouldn't, no one does, it's deliberately obfuscated and frequently conflated. They are totally different in terms of origin, budget and consequence, but both rely on "disability." The only person who does know the difference is a guy actually on SSDI, so that when you ask him, "how long have you been on SSI?" he will freeze, pull out a knife, place it calmly on the table, and say, "listen lung transplant, I'm not on SSI, I'm on SSDI. I
worked
."
SSDI is "Social Security Disability Insurance." It is what it says it is: you worked in the past, paid payroll taxes, "paid into the system," and if you become disabled-- not necessarily on the job, which is the requirement for collecting disability from the job, but for any reason-- you can collect SSDI payments.
The Post is explaining the trend in
SSDI
as the result of the aging population-- not gaming the system, not the economy.
The obvious retort to all this is, fine, so what? SSDI is meaningless, well, meaningful to you if you need it, but to the economy and to the progress of humanity it's a wash. You're telling me a guy pulled a 9 to 5 for a decade... and now "claims" he "can't"? It's not my ideal life plan, but if he decided at 45 to quit being a welder so he could downgrade by two thirds to the $15k a year baller lifestyle, well, I prefer my grog made of Zaya rum but I'm not going to begrduge this guy the well liquor if that's the ship he wants to sail.
What will sink the Earth into oblivion isn't people who can no longer work, it is people who
have never worked and will never have worked
, who on the one hand will never pay into the system, on the other hand will never produce any output, and, thank you Zaphod, on the other hand will draw from it in a number of ways that perpetuate this draw.
This is SSI
, which stands
not
for "social security income" which would helpfully explain where it comes from, but "Supplemental Security Income," which makes no sense, two of those words are lies.
Some numbers are often useful to scare off the uninterested, so
boo
:
Number of SSI recipients: 8M
Average payment: $550/mo
Total annual cost: $58B
Number of SSDI recipients (ex-workers): 8M
Average payment: $1100/mo
Total annual cost: $120B. If you include family benefits, the total SSDI cost is $143B.
"Hey, dummy, I thought you said the problem was SSI. 58 is more tinyer than 143." Yes. My training in physics allows me to observe this as well, but the problem isn't the money, the problem is the calendar.
Since we like to defer our debts,here's the future of America question: who is more likely to eventually go to work: the
children
of SSDI recipients, or the
children
of SSI recipients? The answer depends on whether there are class lines or multigenerational entrenchments of poverty in America, and there are, which means that while the kids of SSDI stand a chance, the kids of SSI are sunk. Fortunately, a lot of them are black, so there's that.
The welder who "gamed the system" at 45 at least caused his kid to observe him as a worker for the formative first 8 years of the kid's life. It counts for something, it is not nothing. Possibilities
exist
. That guy may be a jerk, but he is not the problem.
SSI is 100% a gimmick, but the gimmick is 100% hidden from you. The gimmick isn't that poor people game the disability system to get cash payments, the gimmick is that the only way to deliver cash payments to poor people is through the
pretense of disability
, hence mental illness and pain disorders. Whether they are "disabled" or not is totally and completely irrelevant, poor people are going to get the money one way or another so that they don't riot, but in order to prevent everyone else from rioting, deniability is created: "look,
doctors-- SCIENCE--
said they are medically disabled, it's out of our hands!" So your anger is safely diverted: "they're gaming the system!" No. That is the system. If they were gaming it, someone would get caught. No one gets caught.
"We need to create jobs." There aren't any to create. Robots and chinamen, that's the future of unskilled labor. Sorry, I meant chinawomen. College won't help either, you went to Barnard and you can't find a job, what hope is there for the majority on SSI? Zero, not the way we're doing it. TV tells them how to want, no one else is around to tell them otherwise. Here's the advice you need to give your kid: either you find a knowledge based productive skill, from plumber to quantum programmer, or you will be living off the state, regardless of what company you think you're working for.
II.
I know, the idea of people getting paid for nothing gives me the heebie jeebies as well, I'd want to shrug, too. But the point here is not
whether
poor people deserve living wages, the point, again, is that
since this is precisely what they are getting
, already and irrevocably, can we do it more efficiently, cheaply? Why do we have to go through all this bureaucracy that massively inflates the costs-- for example, Medicaid (the poor have to first become "patients" and get meds to
get
disabled, after all)? Why not more efficiently deliver the "assistance"? Cut out the middlemen-- send them directly to an ATM? I see how that might lead to an "entitlement culture", but isn't "disability culture" actually worse AND more expensive?
But no one would stand for it. You, we, I, everyone, will
gladly
pay more in taxes or plunge deeper into galactic sized debt to not see the reality that some will get money just because, so that we can lie to ourselves that the "disability system" isn't supposed to be used this way,
they
are gaming it. The problem is not economics, the problem is psychology. You're paying extra for the deniability. Is it worth it?
I was hoping you'd comment ... (Below threshold)
I think we've run out of wo... (Below threshold)
Brazil started a program to... (Below threshold)
Booyah, right-wing bogeyman... (Below threshold)
The idea of people getting ... (Below threshold)
I think "Croatoan" was refe... (Below threshold)
Your attack on the Washingt... (Below threshold)
This blog post seems to ign... (Below threshold)
What makes you think Klein,... (Below threshold)
Well, even Richard Nixon tr... (Below threshold)
thanks Alone for shutting t... (Below threshold)
The I-Ching says: Kleptocra... (Below threshold)
Better hope for a Communist... (Below threshold)
I'm going back and reading ... (Below threshold)
There are lots of problems ... (Below threshold)
"[W]ho is more likely to ev... (Below threshold)
It is very telling that you... (Below threshold)
If we had Star Trek replica... (Below threshold)
Who benefits from the denia... (Below threshold)
The United States is not ru... (Below threshold)
You know, something weirds ... (Below threshold)
What's more if you let comm... (Below threshold)
I'll put this another way- ... (Below threshold)
your crazy, anon. american... (Below threshold)
I don't know about you, but... (Below threshold)
You should know, that in Fr... (Below threshold)
I will have you know, Mr. N... (Below threshold)
The problem isn't that ther... (Below threshold)
You know what plays chess b... (Below threshold)
Hey, "IQ" idiots, "hurt you... (Below threshold)
fucktard is the word only a... (Below threshold)
Who told you that robots do... (Below threshold)
A basic living wage / guara... (Below threshold)
Get the fuck off my Interne... (Below threshold)
Jesus, have the comments al... (Below threshold)
the comments have really go... (Below threshold)
I'm not sure I understood t... (Below threshold)
Fundamentally individual pe... (Below threshold)
How about a USA JOBCORE or ... (Below threshold)
I thought Croatoan was a bi... (Below threshold)
even though you were too la... (Below threshold)
every time I read the comme... (Below threshold)
El Dorado 12 > Zaya 12... (Below threshold)
Alone made the mistake of w... (Below threshold)
It's Nancy Kress's "Beggars... (Below threshold)
TV teaches us how to want. ... (Below threshold)
Your smartphone is better t... (Below threshold)
[Irrelevant Platitude]... (Below threshold)
Because they simply won't d... (Below threshold)
The issue of the picture ... (Below threshold)
The followup on the Prev... (Below threshold)
Brilliant! What you're talk... (Below threshold)
Congratulations, you're a D... (Below threshold)
Nice psychoweave. Thanks. Y... (Below threshold)
"poor people are going to g... (Below threshold)
This article describes the ... (Below threshold)
Yes, Kat Fud.Yes.<... (Below threshold)
Soylent Green is PEOPLE!</p... (Below threshold)
We are far from having surp... (Below threshold)
Somes may calls it "hicks o... (Below threshold)
Actually, there IS a simple... (Below threshold)
I like your handling of the... (Below threshold)
The other question that beg... (Below threshold)
<a href="http://www.morganw... (Below threshold)
<a href="http://unqualified... (Below threshold)
This. The problem is findi... (Below threshold)
I agree with those comments... (Below threshold)
Widest dispersion ... ... (Below threshold)
It's just following the (de... (Below threshold)
i think you misunderstand t... (Below threshold)
Yes, but the current state ... (Below threshold)
Majority unemployment isn't... (Below threshold)
> ... individual people are... (Below threshold)
I guess that depends on wha... (Below threshold)
Not "productive", but "usef... (Below threshold)
The most 'productive' (base... (Below threshold)
Except that it's never work... (Below threshold)
The assumption is that peop... (Below threshold)
" If the worker has power a... (Below threshold)
but in order to prevent ... (Below threshold)
And that's a reminder to al... (Below threshold)
Japan is doing exactly this... (Below threshold)
Ah, but the problem of a mi... (Below threshold)
"It didn't prevent Rome fro... (Below threshold)
"Above subsistence survival... (Below threshold)
And now for a reality based... (Below threshold)
"And now for a reality base... (Below threshold)
Good Lord there are some re... (Below threshold)
I didn't say high taxes; I ... (Below threshold)
I am glad it was an enjoyab... (Below threshold)
Some really useful slides h... (Below threshold)
It wasn't really high taxes... (Below threshold)
"You can't fix society in i... (Below threshold)
Yes. "I don't think rate wo... (Below threshold)
So this is awfully Nazi-ish... (Below threshold)
So this is awfully Nazi-ish... (Below threshold)
So this is awfully Nazi-ish... (Below threshold)
Gah, sorry for multi-posts,... (Below threshold)
There is no major single re... (Below threshold)
But seriously, the fact tha... (Below threshold)
"what if we provided some s... (Below threshold)
We have spent the last 100 ... (Below threshold)
Those people--my employm... (Below threshold)
Auntiegrav's comments are u... (Below threshold)
Who said it dovetails? I'm... (Below threshold)
This. Given the increase i... (Below threshold)
I Dunno, I expect some kind... (Below threshold)
Also, who the hell am I kid... (Below threshold)
You think there will be alo... (Below threshold)
Leave it to Disney.. <a hre... (Below threshold)
Thanks for the props, but I... (Below threshold)
After that post, Last, I ho... (Below threshold)
Sorry, Pond, I didn't kn... (Below threshold)
While i stumbled upon the t... (Below threshold)
I can't tell if what you're... (Below threshold)
Nice article, we live in ex... (Below threshold)
I can't believe Alone can't... (Below threshold)
Who picks up the garbage?</... (Below threshold)
Yep. The labor supply exce... (Below threshold)
The elected officials are t... (Below threshold)
Correction: it was called "... (Below threshold)
Similar kind of closed feed... (Below threshold)
Late to the discussion here... (Below threshold)
Thanks for joining us. Good... (Below threshold)
On second thought, I think ... (Below threshold)
*the trees for the forest</... (Below threshold)
thanks Alone for s... (Below threshold)
...what if we prov... (Below threshold)
At what rate can I start bu... (Below threshold)
There is no major ... (Below threshold)
Meth: Not even once.... (Below threshold)
Oh I don't intend to blame ... (Below threshold)
AdChoices chose to put up a... (Below threshold)
"It's Nancy Kress's "Beggar... (Below threshold)
You didn't really ... (Below threshold)
i love this site, but the e... (Below threshold)
I am learning quite a bit a... (Below threshold)
(The cycle = of dependence ... (Below threshold)
An additional scary hook to... (Below threshold)
JackBluegrass - Do you real... (Below threshold)
Modern money theory snake o... (Below threshold)
You'll turn into nothing. T... (Below threshold)
Dude,Love it. I a... (Below threshold)
Johnny doesn't address poin... (Below threshold)
Jonny, where do you get the... (Below threshold)
"SSI is 100% a gimmick"... (Below threshold)
She's exaggerating dude. Th... (Below threshold)
I shouldn't reply to anyone... (Below threshold)
I'm not an expert on any of... (Below threshold)
It's kind of like ... (Below threshold)
People like you are the rea... (Below threshold)
I didn't mean YOU were exag... (Below threshold)
Something else to consider ... (Below threshold)
I engage in positi... (Below threshold)
So people who need... (Below threshold)
The pain disorder ... (Below threshold)
Jonny, where do yo... (Below threshold)
Johnny hates mothe... (Below threshold)
Saying you hate religion is... (Below threshold)
"See?" They say, "... (Below threshold)
Jee-zus tittyfucking Christ... (Below threshold)
Saying you hate re... (Below threshold)
so you're basically saying ... (Below threshold)
What nonsense! Halleck dem... (Below threshold)
Why should workers... (Below threshold)
to "auntiegrav" who said th... (Below threshold)
you are so stupid you hones... (Below threshold)
Just a question. W... (Below threshold)
because the need t... (Below threshold)
jonny:wow, that's ... (Below threshold)
you are absolute garbag... (Below threshold)
I have always read your pos... (Below threshold)
Life is a struggle. Get ove... (Below threshold)
Alone comes from that syste... (Below threshold)
Or, more to the point, the ... (Below threshold)
OP states in the article:</... (Below threshold)
His November 2010 "The Terr... (Below threshold)
A minor quibble on the dist... (Below threshold)
So far. It won't last forev... (Below threshold)
The real problem is demogra... (Below threshold)
This is a silly mistake. </... (Below threshold)
But the point here is not w... (Below threshold)
Do any of you even know a s... (Below threshold)
Anonymous: ... (Below threshold)
RiverC: If ... (Below threshold)
Come, it has always been tr... (Below threshold)
Who the FUCK is paying for ... (Below threshold)
More like, a swan held him ... (Below threshold)
As a side note, the system ... (Below threshold)
More like, a swan ... (Below threshold)
This will be the right webl... (Below threshold)
DSM-5:Cast your ne... (Below threshold)
Wow. Some of you folks are ... (Below threshold)
Some of you folks ... (Below threshold)
Unfortunately this process ... (Below threshold)
Make work for SSDI. THis i... (Below threshold)
Who picks up the garbage? ... (Below threshold)
FTFP: The welder who "ga... (Below threshold)
Actually, widespread idlene... (Below threshold)
I have a question. Does the... (Below threshold)
HA! Found a book about exac... (Below threshold)
Farming is a lot harder tha... (Below threshold)