April 28, 2010
The Conspiracy Theorist's Guide The Financial Crisis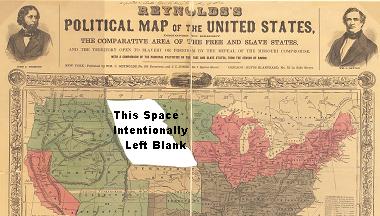 Now, with boldface
and
exclamation marks! And only most of it is a joke!
Question: How do you create the impression of a classless society so the proletariat doesn't rise up and beat you with their ipads?
Answer: you make sure everyone can afford everyone's products.
So what becomes the marker of class, if not possessions?
Services. A nice car is less of a status symbol than having a housekeeper, or cook, gardener, vacations, plastic surgery, restaurants. Only a chump says, "I own a Lexus." A real player has lunch at Morton's. Or better, breakfast at the Watergate.
But aren't those prohibitively expensive for all but the super rich?
Not if we use illegal immigrants. Saved!
But...
The only reason you can afford to go to Morton's and brag about it is that at several points in the chain, from agriculture to dishwasher, cheap labor was used. Otherwise that steak you ate would cost nineteen thousand dollars. Yeah. Google it.
And if it was nineteen thousand dollars, Morton's would go out of business, laying off however many actual citizens still work there. See? Thank your "inept" border police for your steak and your job.
So it's all about labor costs? All of this? The boom, the bust, taxes, healthcare reform-- it's all about labor?
Four questions about the Civil War:
How many southern whites owned the 4 million slaves?
Why did poor southerners who did not own slaves still support slavery?
1857: a book, a state, a panic.
What did the railroad tycoons give the Confederates for Christmas in 1868?

So it's all about trains?
As throughout history, from slavery to outsourcing to the underground economy, it's all about cheap labor. And you know what? As long as you can afford your MacBook Pro, you're not going to do anything about it. Oh, you'll complain that Bush lied, for sure, but a ten hour battery means you've got plenty of porn time. Enjoy your right click button, be-atch!
But didn't Arizona just make illegal immigrants... illegal? What are they going to do for cheap labor?
Hmm.
"
Some [Phoenix] farms use inmates for relief from labor shortages
." Phew. Thought we were going to have to deport them.
Yeah, but what about non-manual labor jobs?
Like
prison call centers
? Or
graphic design
? Dell
used to
use prison labor, but stopped in 2003 because it found cheaper labor elsewhere...
How much to they pay?
Oh, like,
50 cents an hour
. Prison labor has been on the rise since Carter, kicked into gear in the 1990s, and is due to for a rediscovery.
Extra extra credit: when and why did America achieve moral clarity and outlaw the use of cheap prison labor?
Irony or design?
How is it that Americans have some of the worst high school scores in the world, but on the other hand see college as an entitlement?
"...and Columbus thought the earth was flat and Jamestown invented the massacre..."

Can you summarize all this in one short quip?
All of this has happened before and it will happen again.
II.
I DIDN'T LIKE THAT BOLDFACE GUY'S LINE OF QUESTIONING. EXPLAIN YOUR LIES.
A boom/bust cycle has been in place for millennia. That's right, well before the Bushes colonized Saudi Arabia. The modern incarnation has been supported by the Global Elites (Rockefellers, Trilateral Commission, The Bilderberg Group, RAND corporation, reverse vampires) behind the backs of sucker politicians, e.g. whatever Treasury Secretary happens to be in office.
BUT WOULDN'T FORMER TREASURY SECRETARIES COMPLAIN?
how can they speak if they have no breath?
Secretary of the Treasury/CEO of Alcoa/Chairman of the RAND Corporation Paul O'Neill, in 2001, wrote that there was a financial contagion coming, and as investors saw it spread among emerging markets, they would pull out their money, worsening the contagion. "Hey, hey, who asked you?" Fired 2003.
Replaced by John Snow, former CEO of CSX. As everyone/no one knows, right before he was appointed Sec. of the Treasury in 2003, he sold CSX to the Carlyle Group, the secret "private equity" cabal controlled by the Bush family. It also owns Dunkin Donuts!
In 2004, an "investigation" discovered he had "accidentally" bought $10M of Fannie Mae debt back in 2002; to "avoid" conflict of interest, he quickly unloaded that debt in 2004, and was cleared of ethics charges. What luck!
He left in 2006 in order to "die" of "cancer." He was replaced by the current Secretary, Hank "go fuck yourself" Paulson.
What about the other Secretaries?
Carter's Treasury Secretary G. William Miller, inventor of Stagflation and the Chrylser Bailout: dead 3/2006.
Clinton's Secretary Lloyd Bentsen: "Bentsen was awarded the Presidential Medal of Freedom, the nation's highest civilian honor, in 1999 by Clinton. "Under his leadership in 1993, when some of the rest of us had our doubts, we passed the economic plan that paved the way for what is now the longest peacetime expansion in our history." Nope! Dead 5/2006.
Donald Regan: "After Wall Street and government, I decided that there had to be more to life than the stock market, golf and drinking." The hell you say! Erased 2003.
Carter's first Secretary, Michael Blumenthal: fled to Berlin, supports Obama.
If you're counting: three dead in 2006, two fired/dead 2003, and one still at large.
WHAT ABOUT FORMER SECRETARY PAUL VOLKER? HE'S NOT DEAD, IS HE?
Oh, you mean founder of the Trilateral Commission, along with Alan Greenspan? And member of the Bilderberg Group along with Donald Rumsfeld and Paul Wolfowitz? No, he's fine. They're all fine!
BUT THE PICTURE BOX SAID IT WAS ALAN GREENSPAN'S FAULT FOR KEEPING RATES SO LOW FOR SO LONG.
Exactly. It was also Toll Brother's fault for making houses as impossible to resist as they were to afford. And Aeropostale for making great looking Ts that are just the right side of too small.
BUT...
You look a little pale. Here, have a bottle of water. It's by Coca-Cola!
BUT IF THEY PURPOSELY LET THE MARKET CRASH, THEY'RE SINKING 401(K)S-- THAT MEANS THEY WILL INEVITABLY HAVE TO INCREASE SOCIAL SECURITY. ISN'T THAT THE OPPOSITE OF WHAT THEY WANT?
That's the scam, yo. Like the drug dealer on the first encounter, once you're hooked, once you're reliant on the government for healthcare, and social security, and everything, you'll never dare revolt. They own you forever. Sure, you'll post idiotic rants on blogs, but do you think they care about that?