May 17, 2010
The French Obey Authority Figures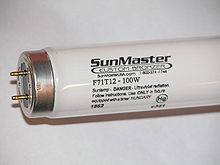 do the right thing

I.
A French documentarian creates
a fake game show
(a la Milgram obedience experiment): he tells the subjects that in this game show, they are to shock the "contestant" if he answers the questions wrong. (Of course, there was no real shock, everything was faked.)
Just like with the Milgram experiments, most (64/80) of the subjects shocked all the way to the top, despite the anguished screams of the contestant.
Milgram would (and did) say something like:
But the psychological conclusion, at once both facile and unimaginable, is that they were simply following orders: they hated making Jean-Paul suffer and expressed their desire to stop the game -- but, apart from 16 of the participants, never managed to resist orders from an authority figure to carry on.

II.
Here are two important questions I have yet to see asked:
are there really people in France-- in France!-- who have not heard about the Milgram experiments?
are there really people in France who would think that there could be a TV show where you actually torture other people for real? I realize the EU is crumbling, but let's postulate that France is not in Japan.
It's possible that these people are not so much obedient as idiots, condemned to repeat history because...
III.
But there's another, more likely explanation: these people live in France.
They're brought up in a normal, liberal society that doesn't usually torture its citizens. It's a TV show, so it's presumably voluntary.
Why would they stop?
Imagine you're the contestant to receive the shocks, you've withstood shocks all the way up to 400 volts, and now the nimrod on the other end decides he's not going to shock you because he finds it morally objectionable-- the same guy who's never heard of the Milgram experiments yet has made a thorough investigation of the relevant balance of ethics. Now the game is ruined, and you go home with your depression treated, for nothing.
There's a difference between blind obedience to an authority figure, and knowing where you are.
IV.
A lot is made of whether the individual has the moral fortitude to resist an authority figure. What of it? No one cares about your particular moral stance, except you, which puts that squarely in the narcissism bin.
You
can refuse to participate, but you know they'll simply get someone else, right? So what have you accomplished?
The important question isn't whether you would refuse to participate, but whether you'd be willing to smash a fluorescent light bulb and wave it around like a light saber and bust that guy the hell out of there. Or something. No one expects you to be a Jedi, but don't walk out of there with your head held Facebook high because you chose to think of yourself first.
---
Zimbardo and the Stanford Prison Experiment
Why I Refused To Participate In Milgram's Experiment: I'm a Communist
----
http://twitter.com/thelastpsych