August 16, 2010
The Worst Thing That Can Happen Is You Succeed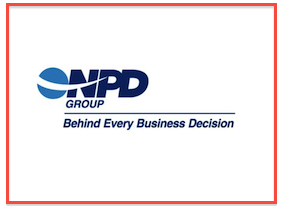 a market research firm that should have done a bit more market research


DO YOU REALLY BLAME SCOTT'S PARENTS FOR HIS INABILITY TO FIND A GREAT JOB AND HIS AMBIVALENCE TOWARDS THE ONE IN FRONT OF HIM?

No, just for the second. Ambivalence is learned.

WELL, WHO DO YOU BLAME FOR THE FIRST? THE MEDIA? THE GIVERNMENT?

They're all working together: overpromise, underdeliver, and apologize with aspirational goods. "Here's the lease for your new Honda. Why don't you drive it to college? For only $20k a year you can pretend you're employable."

The media designs the fantasy. They show you the cars and the clothes and the life, and your parents-- misty about their unfulfilled dreams but thankful they can put food on the table, fill in the blanks: "to get that, you need to go to school."


I TRIED TO DO IT ON MY OWN. BUT IT'S NOT SO SIMPLE AS "JUST DO IT." WHAT I NEED IS ONE GOOD BREAK. ALL I NEED IS AN OPPORTUNITY, THEN---

I frequently get requests: "I love your blog, do you ever accept submissions?"

I'm sure these people are creative and hardworking. So what do they need me for?


Working for someone else means the payoff is visible.
There's some lack of confidence in their own work, but a complete absence of confidence in the market's ability to realistically value it. That's what happens when bad output is routinely subsidized for political ends: people will think it's all rigged. So they want an expert to appraise their output. Immediate validation. No uncertainty, e.g. "am I really a writer?" If Random House says you are, then you are.


They're willing to work hard for someone else, while toying with their own dreams at internet cafes. ("Hey, should I open an internet cafe?")

Resistance:


resistance in a dream is symbolized by being frozen or stuck;
resistance in dating is manifested as obsessive strategizing, running scenarios, going over your audition;
resistance in pursuit of a life goal is created with endless schooling, ADHD/caffeine/marijuana, and "I just need to tighten a few things up..."
All of those are the same: "I'll do whatever it takes not to move towards success, because then I will never have failed."
SO IT'S FEAR OF FAILING AT YOUR ATTAINING YOUR GOAL?
Oh, no, this is America, no one fails in America, it's always the fault of circumstance. No, it's not fear of attaining success; it's fear of sustaining it. "Oh God, how long before they figure out I'm faking it?" That's the American horror movie.
You know how in the horror movie the killer is chasing the girl, and she trips or the car won't start? That's resistance: "I need to be punished for the earlier use of my pleasure centers-- because if I get away with it, what kind of a person am I?"
And the boyfriend wants to save her, but the door won't open or he can't get to her in time, so he has to watch her be killed. That's resistance: "If I manage to bust in there, what am I supposed to do then?"
If you become President, will you know what to do? If you get that part in a movie, will you actually be able to act? If you manage to pick up the ultrahottie at the bar, will you be able to not blow it and/or your load on the car ride home? "We can watch a couple Michael Cera movies, he's wicked. I love your shoes. You already have herpes, right?"
Working for someone else creates a buffer: they guided me through the first success, they'll guide me through the next one. That's what fathers are for, after all.
A DEFICIENCY OF SELF-CONFIDENCE?
How do you explain how this generation is (supposedly) the most attended to, protected, educated, well fed, anti-bullied, antibacterial, sunblocked generation in history, yet they lack self-confidence to make even easy choices like whether to chat up the brunette at the other table in the internet cafe who is equally terrified of what she's capable of? Or did you think those were separate things?
WHAT ABOUT WOMEN?
I went back to that
New York Times
story about Scott and his crazy corporate fantasies, and I replaced "Scott" with "Anne." You know what happened? The article became a parody. Yup. Check
The Onion
.
Would Anne just sit around the house waiting for the "perfect" job? Would the father and grandfather be so anxious about her future
career
? Would her grandfather recommend she move to Europe? Would she be allowed/allow herself to be photographed drinking iced tea?
Imagine if Anne had said this:
I am beginning to realize that refusal is going to have repercussions... My parents are subtly pointing out that beyond room and board, they are also paying other expenses for me, like my cellphone charges and the premiums on a life insurance policy.

Which term/s would the 1487 NYT commentors use most often:
slut
pig
cunt
bitch
savvy go-getter
airhead
casualty of outsourcing and illegal immigration

bimbo
There are other obstacles for women, but they do have an advantage in navigating the traditional path of college to job or grad school because they were historically told NOT to pursue that path, so they don't seem to take it for granted (though I expect that to change in another generation.) And they do not have Scott's luxury of unlimited time. Nothing trumps ambivalence like a looming deadline.
Of course, that just messes things up for Scott. Why would Scott take a job for $40k when his girlfriend, who worked just a bit harder in school, has one for $50k? "Well, because 40k+ 50k = 90k." No, 50k+40k = 90k. 40k+50k=0; they're eventually going to break up.
YOU'RE SUCH A SEXIST PIG.
Sigh, maybe, whatever. Interesting, however, that you assumed he was breaking up with her. Ha! Personal prejudice ZING!
Here's a little secret. No woman wants to be with the kind of guy who can't accept a woman who is smarter or who makes more money than him; but no woman wants a guy who is too comfortable with that, either. Oh look, another guy in the passenger seat of his girlfriend's Honda. Betcha he controls the radio. I know, I know, it's temporary, someday he'll be buying his girl anything she wants. Too bad that if that day ever comes, it'll be a different girl.
CAN YOU REALLY BLAME PARENTS FOR PUSHING THEIR KIDS INTO THE SAFETY OF COLLEGE AND JOBS?
Of course not, I don't know any father that wouldn't advise his kid to take the job-- any job.
He is afraid of you going out on your own because he is worried about failure, of course; and he has a looming deadline of his own. "If I die, what is going to happen to this kid?" That's what all non-opiate dependent parents are thinking, all the time, at dinner, on the toilet, during masturbation, all the time. Sometimes parents even have recurrent dreams in which they die and beg God for two more hours back on Earth so they can bury a box of money in the back yard and leave a coded map, only to wake up and realize they live in an apartment.
WHAT?
Absinthe. Part of it is the normal cycle of father-son. The father looks at his 20 year old son and thinks there is no way this kid is going to make it on his own, he's not strong enough/the world's too complicated; but this is the same thing his father thought about him and all the way back to the Thetans. So the parent tries to shortcut the maturing process by getting the kid into a stable job ASAP.
The problem is that each successive generation is being raised in less gravity, so the bones are weak. The grandfather says, "my son's a bit of a wimp, but at least there's no war so he'll probably be okay." Then that kid becomes a parent and says, "my kid's an idiot, but at least he can get a college degree and that will protect him." Then that kid grows up and becomes a parent, and you know what he says? "My kid needs a bike helmet."
"How can you know what kind of a man you if you've never been in a fight?" Ed Norton asks himself in
Fight Club
. Well, there are other ways, but the point's solid.
Take a look at Scott's trajectory and you'll see something not at all unusual. Just as parents try to shortcut maturity with the safety of a good job, kids rebel against these shortcuts by choosing a shortcut to manhood: the military. "If I do four years of this, then my Dad will have to let me do anything I want."
This isn't to discourage joining the military; if you are brave and focused and want to pull a Wittgenstein, go; but if you are doing it because you are
afraid of your Dad
's disapproval of your ambivalence, then aren't there easier ways to "individuate?" Scott appears not to have thought this through very well, he quit after a year of ROTC then tries a half-assed attempt at officer candidate school and then "the sheen wore off." Oh. Has there ever been a previous instance of the words "sheen" and "Marine Corps" appearing in the same sentence?
WHY ARE YOU FOCUSING ONLY ON ENTREPRENEURS, THE CREATIVE, AND THE SELF-EMPLOYED?
Because they're worth the investment. I can't help them succeed, but sometimes the the single thing standing between trying and not trying is encouragement.
----
http://twitter.com/thelastpsych
WoW! just too funny and dea... (Below threshold)
All this coming from a guy ... (Below threshold)
this was beautiful ... (Below threshold)
Niccolò Machiavelli died a ... (Below threshold)
Thank you. I needed that. <... (Below threshold)
second only to your "you're... (Below threshold)
I knew it. You are a scient... (Below threshold)
My dad said to my br... (Below threshold)
PS FunPsych wins. Judging b... (Below threshold)
I didn't realize that a blo... (Below threshold)
But on a more relevant n... (Below threshold)
It's a shame TLP didn't cit... (Below threshold)
Are the people commenting h... (Below threshold)
Hypocrite shmypocrite. The... (Below threshold)
The fact that TLP is unstab... (Below threshold)
You're right... I think Cha... (Below threshold)
Ur right I am eating it up ... (Below threshold)
@Kyle: You beat me to the ... (Below threshold)
"You know how in the horror... (Below threshold)
Wow. Just when I thought t... (Below threshold)
You think it's easy for ... (Below threshold)
Forget all these losers, ha... (Below threshold)
Re: I'm 27, two college ... (Below threshold)
If you read this post....it... (Below threshold)
If she's not interested,... (Below threshold)
And the boyfriend wants ... (Below threshold)
Permanently give up masturb... (Below threshold)
"It's not so hard once you ... (Below threshold)
I'm never really sure I get... (Below threshold)
...also, I know several peo... (Below threshold)
You're right, it just sucks... (Below threshold)
Look if you are going to po... (Below threshold)
And I would add that TLP is... (Below threshold)
Actually, if he is rejected... (Below threshold)
Thank you DCF for interject... (Below threshold)
The reason TLP is never wro... (Below threshold)
Re: "It makes me wonder ... (Below threshold)
At least we know the author... (Below threshold)
"resistance in pursuit of a... (Below threshold)
Since TLP knows everything,... (Below threshold)
It's called irony, child. I... (Below threshold)
What's called irony?<... (Below threshold)
Can you imagine what the wo... (Below threshold)
Actually, if he is rejec... (Below threshold)
Alone's posts sometimes sho... (Below threshold)
Those marine corps boots ha... (Below threshold)
fraula - "a practically-ano... (Below threshold)
All I can say is the best t... (Below threshold)
Thanks for the laugh! ... (Below threshold)
Well, the dad's looking out... (Below threshold)
and the same to you my fri... (Below threshold)
You have no idea how these ... (Below threshold)
A part of the puzzle: they ... (Below threshold)
Sir, I was making a joke. <... (Below threshold)
I rather liked this article... (Below threshold)
It feels plain wrong, to me... (Below threshold)
"sometimes the the single t... (Below threshold)
LOOOL, man.don't u... (Below threshold)
Trolled.... (Below threshold)
This is the self-aggrandizi... (Below threshold)
I never said women are stup... (Below threshold)
Regardless of who TLP is, t... (Below threshold)
In a blog full of insightfu... (Below threshold)
I never said women are s... (Below threshold)
"I never said women are stu... (Below threshold)
hey, I have not been a bull... (Below threshold)
Or it could be that Dr. ... (Below threshold)
Thank you! The content is e... (Below threshold)
This is one definitely for ... (Below threshold)
Where is your advice blog? ... (Below threshold)
The only valuable path is e... (Below threshold)
I think the problem is the ... (Below threshold)
No. This is more resistanc... (Below threshold)
...to at least som... (Below threshold)
I don't understand any of t... (Below threshold)
I'll explain it like this. ... (Below threshold)
Well I would rather be the ... (Below threshold)